[ad_1]
In today's daily ExchangeWire news digest: Danish media companies in collective bargaining push Amazon to acquire Art19; and Voyager raises $ 167million (£ 120million)
Danish media companies engage in collective bargaining
A collective of nearly 30 Danish media companies has been formed to negotiate with major US technology companies, such as Google and Facebook, payment for the online use of their material. The group, which includes state broadcaster DR; TV2; Berlingské; JP / Politikens Hus; and Zetland, is based on the European Copyright Directive which came into effect in June 2019 and gives publishers the right to claim income payments for the use of their content online. The collective will meet for the first time on Friday with the goal of appointing a lead and then discussing content metrics and payout rates. In response, a Google spokesperson said it would "respect the way Danish publishers choose to negotiate" and has "already offered to enter into discussions with them, with the aim of reaching fair and reasonable agreements. Compliant with the law, "while Facebook has responded by downplaying the amount of content posted when users share hyperlinks.
Speaking to the Financial Times, Anders Krab-Johansen, CEO of Berlingske Media, said: "What you see in most countries is that Google or Facebook are negotiating special deals with one or a few dominant media companies. and they set the standard and the market to follow. We would prefer to have collective bargaining power, which gives us a certain size[…] " We are not in a hurry. We have to do it right. "
Amazon acquires Art19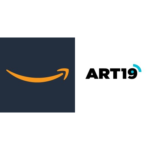 Amazon has announced that it has acquired the Art19 podcast hosting and monetization platform for an undisclosed amount. This decision strengthens its Amazon Music offering by allowing it to host third-party podcasts and serve advertisements targeting this content. The purchase continues an ongoing wave of consolidation in the audio space, following Amazon's earlier acquisition of Wondery for an estimated US $ 300 million (£ 216 million), the purchase of Stitcher by Sirus for an identical fee and Twitter buyout of the social podcasting app Breaker for an undisclosed fee. In addition, the executives of music and podcast app Gaana announced on Friday that the service had secured $ 2.926 billion (£ 28.7 million) in debt financing from Tencent Holdings Ltd.
A statement released by Amazon Music reads: "We are delighted to announce that ART19 is joining Amazon Music. ART19 is an innovative company that empowers podcast creators to manage, distribute, analyze and monetize their work, and we're excited to have them on the team. Together, we will be able to expand our offerings and even better meet your podcasting needs. "
Voyager raises $ 167million (£ 120million)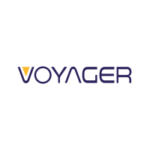 Filipino digital services and fintech company Voyager Innovations announced it has secured US $ 167 million (£ 120 million) in funding from existing funders KKR and Tencent, alongside new partner IFC Financial Institutions Growth Fund. The round will be used to expand the services of its PayMaya branch through the formation of a new digital bank, offering products such as lines of credit, insurance policies and savings accounts. PayMaya has already gained traction in the Philippines through its e-commerce functionality, including payment acceptance and in-app merchant-consumer connection services.
Orlando B. Vea, CEO and Founder of Voyager, commented, "We have seen a leap forward in digital payment adoption in the Philippines over the past year, and PayMaya has served as the link connecting consumers and businesses to enriching digital financial experiences. This investment supports the unique value we bring and gives us a natural head start in the target market for digital banking.
[ad_2]